— Services for Residential & Commercial Properties —

— Residential & Commercial Properties —
Consulting for
Property Managers
How can you help navigate your condo boards through the murky waters of landscape management? Whether it's a project, a maintenance contract or the need for a fresh look on your properties, let Integrated help bring clarity and experience to the complexities of your client's landscapes.
You can't stand out if you're trying to fit in.
Distinguish your management services to your clients by offering them the informed expertise they deserve.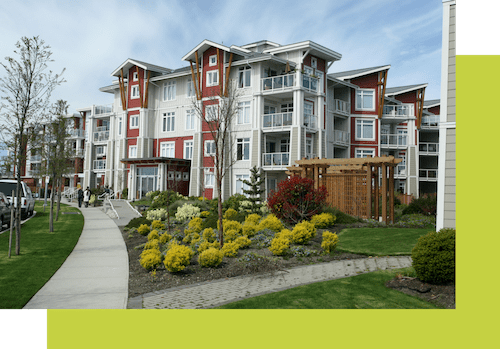 — Residential & Commercial Properties —
SERVICES for
property managers

Property Site Walk & Consultation
The site walk is the starting point to discuss and determine what your client wants out of their property. This is the time to ask questions about anything and everything on the property. Whether it be your client's lawn, trees, perennials, gazebo, irrigation system or patio... anything you need answers to. Have nagging problems on your client's property that need solutions? Looking for ideas for that area that just needs something? Looking to explore opportunities but not sure what to do next? Give us an hour and we'll get you on track.

Property Assessment
Looking for a professional perspective to help make your client's property more safe, secure, comfortable and beautiful? Our property assessment service includes a comprehensive digital report outlining our comments and recommendations for all elements of the property's landscaping needs.

Contract Consultation
There's no such thing as a 'standardized maintenance contract' because no two properties are alike. Since your client's property is like no other, let our experience make sure that their maintenance contract aligns with the needs of their property. There are so many elements to landscaping and they all need to be covered in your client's maintenance contract. Don't get caught saying, 'I thought that was covered!". Let's get it right before your client signs on the 'dotted line'.

Preferred Contractor Referrals
Looking for an honest contractor who is going to stand by the work that they do. Integrated Landscape Consultants work with the best landscape contractors in the industry whose performance has stood the test of time. Tell us what your client is looking to do and we'll align the job with the perfect contractor.

Project Management
From concept to completion, hire Integrated Landscape Consulting to take the reigns and see your project through.

Landscape Design
Now that you've got some awesome ideas for your client's property, it's time to bring them closer to reality through a landscape design.

— Quote for Property Managers —